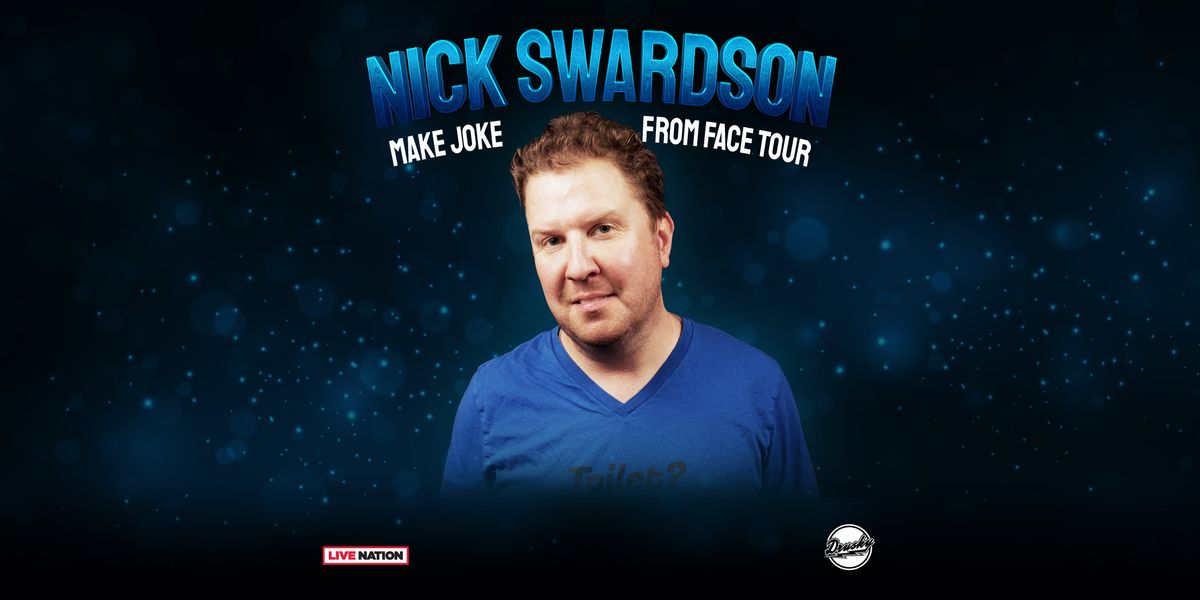 Nick Swardson: Make Joke From Face Tour
Drusky Entertainment & Live Nation Comedy presents:
Nick Swardson
Sunday, September 11th, 2022
Doors: 6:30PM / Show: 7:30PM
Carnegie of Homestead Music Hall (Munhall, PA)
Ticket Prices: $39.50 - $49.50
This event is for all ages (Mature Audiences Only)
About Nick Swardson:
Nick Swardson is a stand up comedian, actor, writer and producer. Known for his co-starring roles with Adam Sandler, his character Terry on Reno 911, Grandma's Boy, Bucky Larson and his own shows, Comedy Central's Pretend Time and Typical Rick. Touring what's to be his 6th stand up special, Nick takes you on a journey of smell and laughter. 26 years of experience in comedy you don't want to miss Nick. You will regret it for as long as you live.
Sunday September 11th, 2022 | This event is for all ages (Mature Audiences)