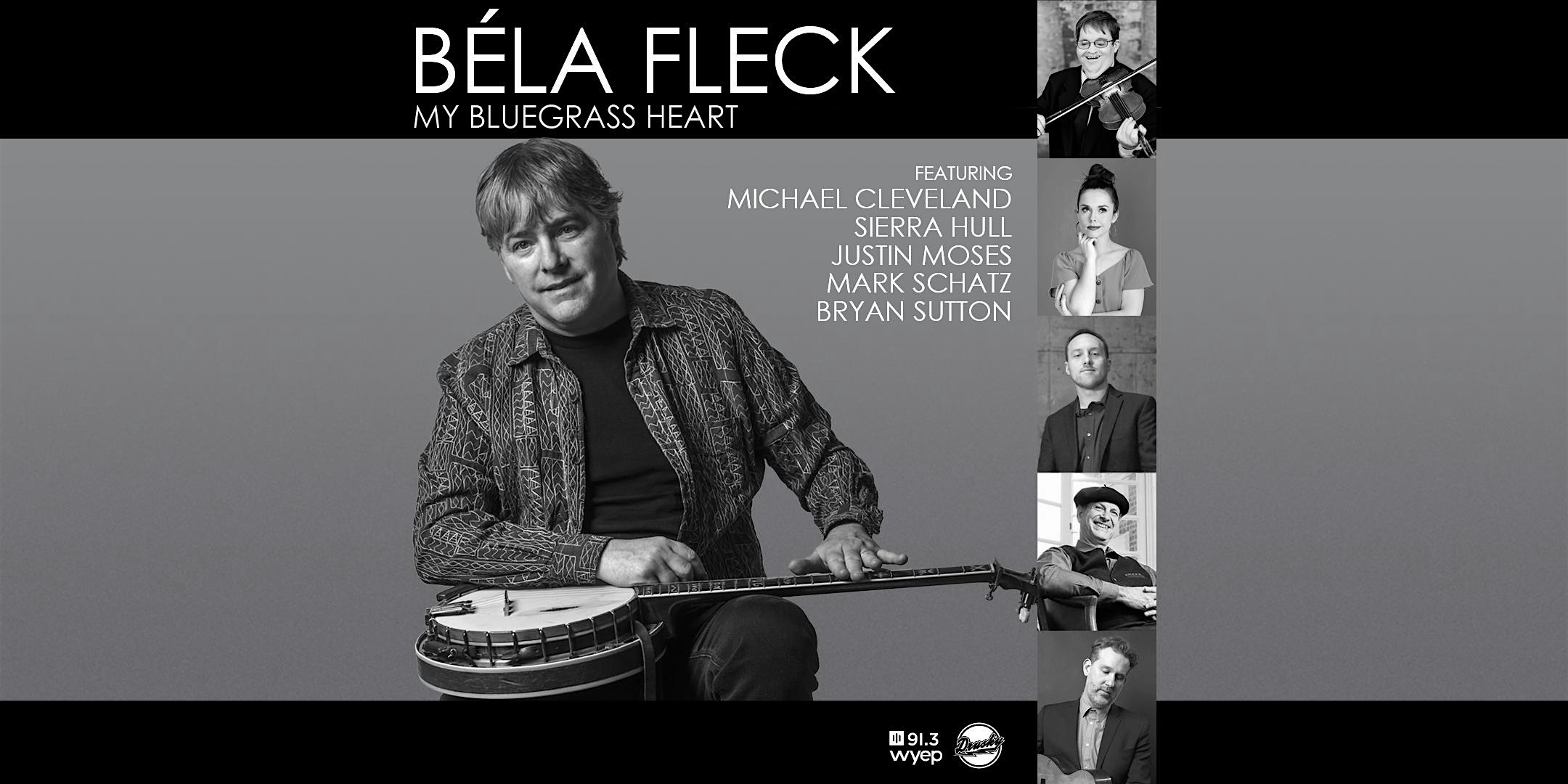 Bela Fleck: My Bluegrass Heart
HEALTH AND SAFETY NOTICE
Per the artist's request, for the safety of patrons, artists, and staff, attendees must present proof of COVID-19 vaccination or a negative COVID-19 test dated no more than 72 hours prior to the event date. Per CDC guidance, we strongly encourage masking at this event, unless actively eating or drinking. Please see below for a message from the artist:
This event is being sold at full capacity with no social distancing in the seating area. Proof of vaccinations and/or a negative COVID test within 72 hours of this event is required, and it is possible that other health and safety measures will be required of patrons at this show (i.e. wearing a mask). By purchasing a ticket to this event, patrons are agreeing to adhere to the health and safety policies that are in place on the day of the event, per CDC and artist.
Drusky Entertainment & WYEP's Bluegrass Jam Session Presents
BELA FLECK My Bluegrass Heart
featuring Michael Cleveland, Sierra Hull, Justin Moses, Mark Schatz, & Bryan Sutton
Tuesday, September 21st, 2021
Doors: 7:00PM / Show: 8:00PM
Carnegie of Homestead Music Hall (Munhall, PA)
$44.75 - $69.75
This event is all ages
If you are unable or unwilling to provide the requested documentation, or if you do not have the ability to provide a test result taken within the requested window, you may request a refund through your Eventbrite account. The refund request window will begin today and will close on Friday, September 10th.
DISCLAIMER: The requirements as to presentment of either proof of Covid-19 vaccination or of negative testing results for Covid-19 applicable to this event are being imposed at the request of the performer(s) and do not necessarily reflect the official policy or position of the Carnegie Library of Homestead. The Carnegie Library of Homestead disclaims any liability with respect to the establishment of these requirements or as to their enforcement during the event.
Tuesday, September 21st, 2021 | Proof of COVID-19 vaccination or negative COVID test required for entry.